UNM and New Mexico Water News
News
Groundwater on the Lower Rio Grande
Daniel Beene in UNM's Department of Geography and Environmental Studies has done a fascinating and important spatial analysis of groundwater in New Mexico's Lower Rio Grande, where a legal battle with Texas has put the valley's water management at the center of state's water policy debates: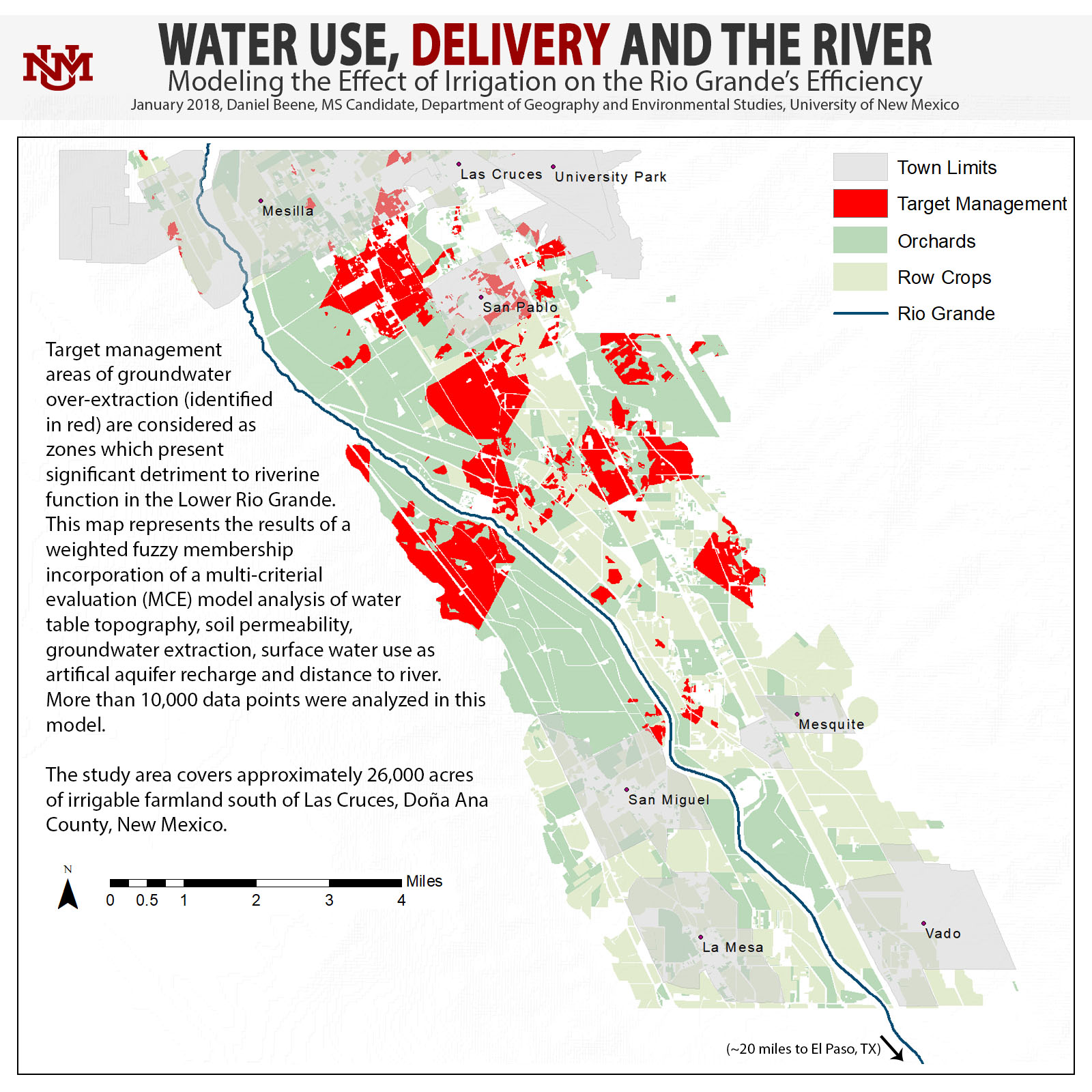 You can learn more about Beene's work on the Geography and Environmental Studies web page.
Texas v. New Mexico
The Supreme Court took up a contentious fight over the waters of the Rio Grande Jan. 8. The issue pits water users in Texas against the neighbors to the north, in the southern part of New Mexico's Rio Grande Valley. The issue is a high risk, high stakes battle over the region's most important resource, but New Mexico enters the fight with a strong legal position, UNM water law expert Reed Benson told the Albuquerque Journal.
Collaboration, not conflict, on the Colorado River
A newly signed agreement between the United States and Mexico over Colorado River management illustrates how collaboration in water management can overcome conflict between nations, WRP Director John Fleck writes at Island Press.
U.S. and Mexico sign historic Colorado River agreement
Water Resources Program Director John Fleck talks with Colorado Public Radio about the historic deal signed last week in Santa Fe between the United States and Mexico over the Colorado River.
Events
Jan. 18, 2018, Albuquerque
Water Resource Program Director John Fleck will talk about research for a new book he is co-writing with Colorado River expert Eric Kuhn: What Did We Know and When Did We Know It: How Much Water Does the Colorado River Really Have? Monthly AWWA/RMWEA luncheon, details here.